To register, please fill out the registration form below or call 0488 014 026. Hurry, spaces are limited.
Dates: Wed 25 October & Thursday 23 November 2023
Time: 9.30 a.m. – 4.30 p.m.
Cost: $595 (plus GST) per person (yummy catering included)
Location: Brisbane Quaker Meeting House
10 Hampson St, Kelvin Grove QLD 4059 (now with air con!)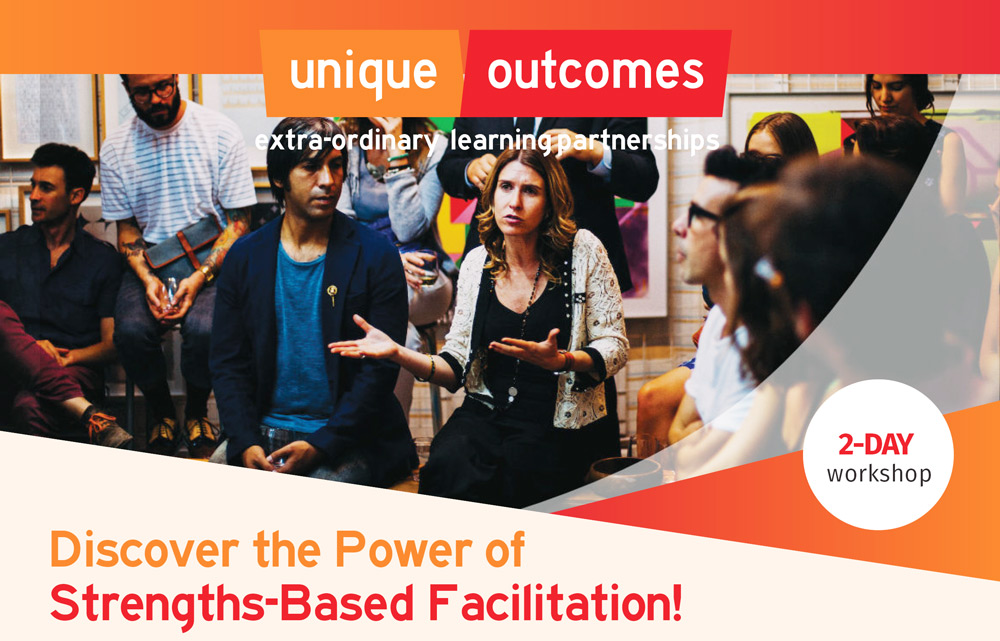 Discover the Power of Strengths-Based Facilitation!
Do you want to learn how to facilitate groups in ways that are engaging, collaborative, and empowering? Do you want to go beyond the traditional trainer role and create learning experiences that draw on the strengths and wisdom of participants? Do you want to enhance your facilitation skills within a framework grounded in narrative and solution-focussed practices and appreciative inquiry?
If you answered yes to any of these questions, then this workshop is for you!
Join us for a two-day workshop where we will explore principles, skills, and tools of strengths-based facilitation. There will also be the opportunity to practice your facilitation skills in a supportive and constructive environment.
This workshop is designed for anyone who is interested in developing their facilitation skills using a collaborative and strengths-based framework, particularly those who run meetings at work with colleagues and service users, or those who run workshops and educative groups.
The workshop will be facilitated by Amy Stephenson and pAul montgomery of Unique Outcomes. Amy and pAul have been exploring strengths approaches to facilitation for many years in their work with community projects and professional teams.
Don't miss this chance to discover the power of strengths-based facilitation and transform your group work!