"Unique Outcomes" is a term used by sociologist Erving Goffman to describe those sparkling, often fleeting moments in life when the tide seems to turn – events that could not have been easily predicted at the start of the journey, but which can be a source of the greatest meaning and potential for change.
Our aim is to deliver Unique Outcomes that are the exception to the rule of the potentially dominating stories that often drag our focus. By bringing careful curious attention to Unique Outcomes, we also hope to help turn attention to other, more hopeful stories we can develop for our lives, relationships, careers and beyond.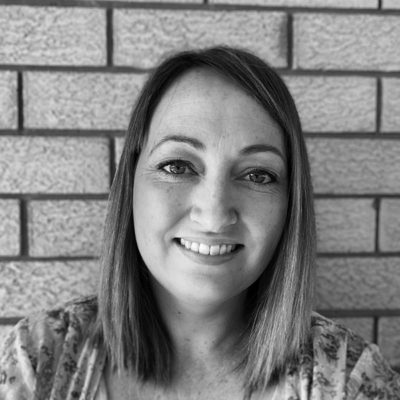 Alana Westrupp
Client Services Advisor
Alana has worked in the human service field for over 15 years, cementing a passion for social justice and acting as a strong advocate for maximising the safety of women and safe development of children escaping violence. From work backdrops in Central Australia to the Kimberley's, the APY Lands to a remote farm in Queensland, Brisbane is now the place Alana calls home.
On her days off you're likely to find Alana under a pile of children's books, dancing to the Wiggles or trying to do Yoga under the weight of 2 children. You'll find her researching the next family holiday destination, nourishing her relationships in her village (#ittakesavillage) and enhancing her love of growing vegetables. She is known to have a particularly irritating habit of failing to screw lids on properly, wreaking havoc in the kitchen.
Alana has taken on the position of Client Services Advisor a newly developed role at Unique Outcomes aimed at supporting new and growing interest around the Outcomes Star as well as providing support to the many Licensed Trainers around Australia & New Zealand.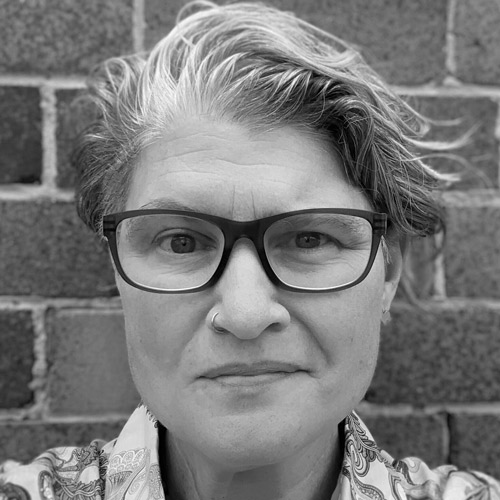 Amy Stephenson
Co-Director
Amy has been committed to ways of working that bring about positive social change for two decades in a range of human service practice contexts. Her thinking has been influenced by experiences gathered in domestic and family violence, homelessness, family intervention, out of home care and the early childhood services sectors. Amy has enjoyed roles spanning from frontline practice work through to executive management in both state-wide and national organisations, finding practice development work particularly captivating over the last decade.
Amy imagines her life set in a musical, and has a theme song dedicated to most occasions. She enjoys "adventures" with her children and is learning that it is ok to say no to partaking in more extreme activities. Amy loves travelling and her inner-city bohemian lifestyle – but also dreams of living near a fast flowing river or beach (as long as its near the inner-city lifestyle).
Amy supports Outcomes Star work in Queensland, and other women's sector services, as well as the national project of ParentsNext training support and implementation.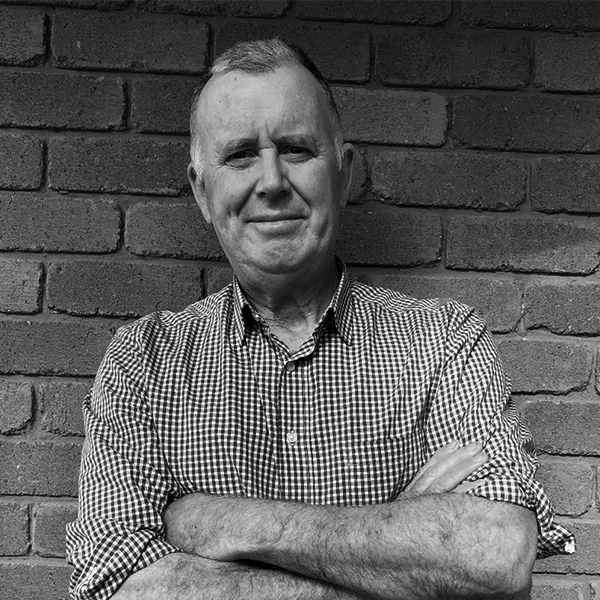 Andrew Shirres
Co-Director
Andrew is a highly experienced facilitator of 'strengths-based practice' training, delivering workshops across many community and social service sectors throughout Australia. Through his training and group facilitation work, Andrew has developed a myriad of skills and experiences to share with new and seasoned practitioners. Andrew's commitment and dedication to reflective practice has earned him great respect while working extensively in both service delivery (primarily in mental health) and management. Andrew has a strong passion for promoting human rights and social justice, values that form the foundation for respectful, hopeful strength-based practice at all levels of human services work.
In other lives Andrew has lived and worked for long periods overseas, made a living working on the roads as a truck driver and excavator operator whilst also practicing as an exhibiting artist. He remains ever hopeful for a cure for his obsession with making the perfect sourdough loaf.
Andrew supports the implementation of the Outcomes Star in South Australia, the Northern Territory and parts of Regional Victoria.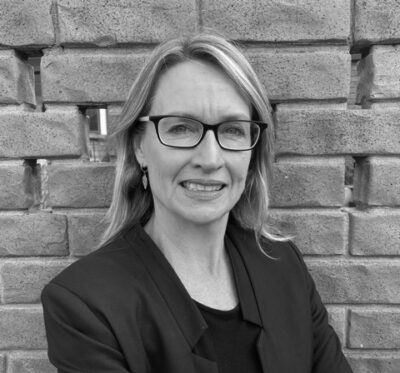 Annabelle Jerram
Trainer and Implementation Lead
Annabelle draws on a diverse professional history, but for the last eight years she's immersed herself in the New Zealand mental health and housing NGO sector, managing teams and holding senior leadership roles in operational management, quality and workforce development.
With a background in behavioural science and coaching psychology, she is fascinated by what makes people tick and passionate about mental health and wellbeing. She holds deep respect for the capacity of people to use their strengths and display resilience in the face of often complex challenges and gets a kick out of helping to empower the workforce as they support people on journeys towards the lives they deserve.
On weekends you'll find her engaging in silly fun with her daughter, rocking out to cheesy 80's music and indulging her insatiable appetite for documentaries and non-fiction books.
With several years under her belt as an internal licensed trainer for the Outcomes Star, Annabelle delivers training on behalf of Unique Outcomes to organisations across New Zealand and Australia.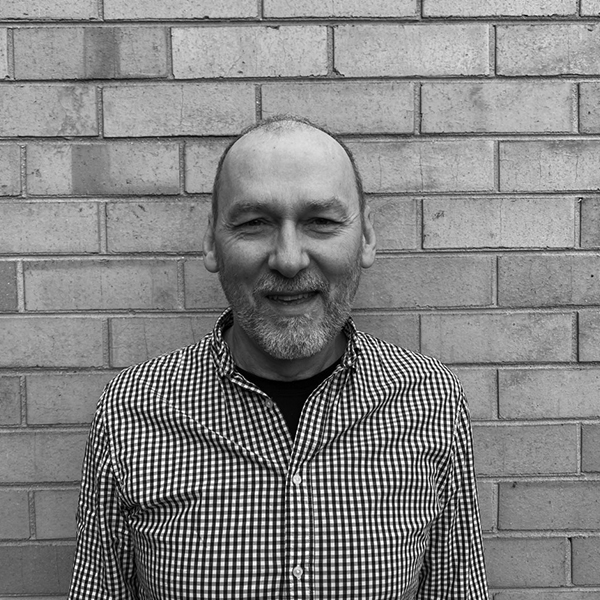 David has been a social worker for over 35 years, with experience in community organisations, government agencies, universities and small business. He has been a leader in the articulation of strengths and collaborative approaches within the community services sector, providing a range of training, coaching, supervision and organisational consulting services. David seeks to create reflective and generative 'spaces' in which people's curiosity, energies, strengths and aspirations come to the fore.
David is an inveterate list maker and avid Brisbane Lions supporter who enjoys various forms of exercise, jigsaws, books, podcasts and immersive TV series. His eyes light up whenever he has the chance to talk about his children and three grandchildren Lucy, Frankie & Henry.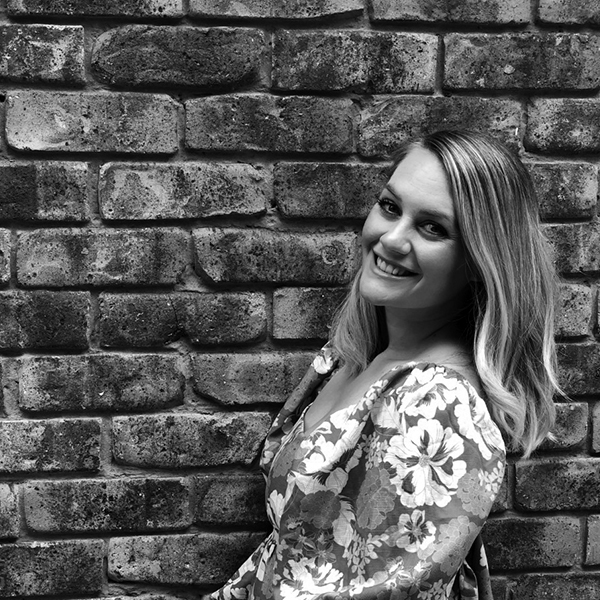 Giorgia Nisi
Operations Lead
Giorgia has an extensive and successful career within Operations & Customer Service, driven by a passion for delivering a positive and professional experience to clients. She enjoys being part of a close-knit team, where she's able to contribute her expertise by adding value in supporting the Directors and her colleagues.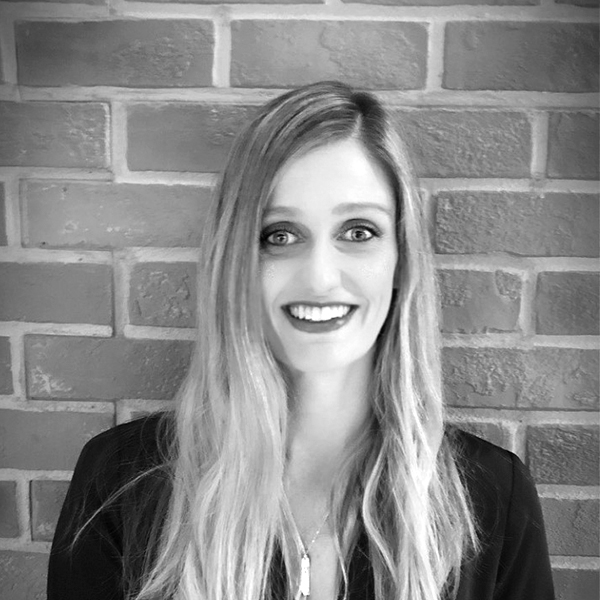 Laurinda Croft
Operations Lead
For over 13 years Laurinda has worked in various roles in the performing arts industry, managing the ideation, planning and implementation of projects for major events like the Melbourne Fashion Festival and Melbourne International Comedy Festival. After a successful career in events, Laurinda is now an invaluable member in supporting the day to day operations.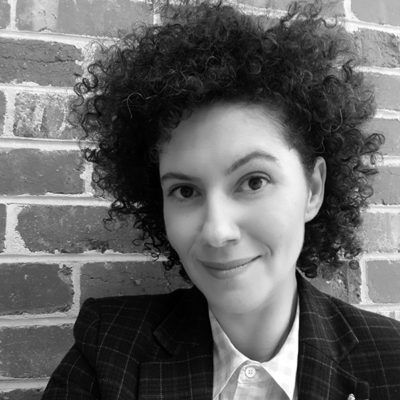 Luana's background and experience are as colourful as her shoes. She is an expert in gravitating towards her areas of strength. In the Human Services field, Luana worked with vulnerable families, as well as people experiencing homelessness. With them she learned a great deal about resilience, resourcefulness, and the importance of play and laughter.
At work, conversations around compliance and process improvement are Luana's guilty pleasure. Outside of work, when she is not reading Sherlock Holmes' cases, you will find Luana dancing banjo songs with her son, or hot- gluing his latest dress up costume.
Luana' s journey with the Star started as an LT in 2015. She will proudly share she has delivered over 100 sessions on behalf of UO.
Michala has been working in the community service sector in WA for the last decade, after moving to Perth from the UK. She has extensive experience managing teams and building innovative projects that support and empower people facing complex issues, including; adults and youth experiencing homelessness, mental health challenges, families escaping domestic violence and people who have experienced trauma.
Michala currently coordinates the 50 Lives 50 Homes (collective impact) project, bringing together a variety of Organisations to support and house the most vulnerable rough sleepers in Perth. Promoting Housing First principles and trauma informed approaches, including developing and facilitating training. Michala is a strong advocate in the homeless sector and believes everyone deserves a safe place to call home.
Michala loves karaoke, her French Bulldog Pippa (who sometimes makes appearances in virtual training or in PowerPoints), F45 Training, travel, the culture of First Nation people of Australia, and dreams of one day living somewhere with the red dirt underneath her feet.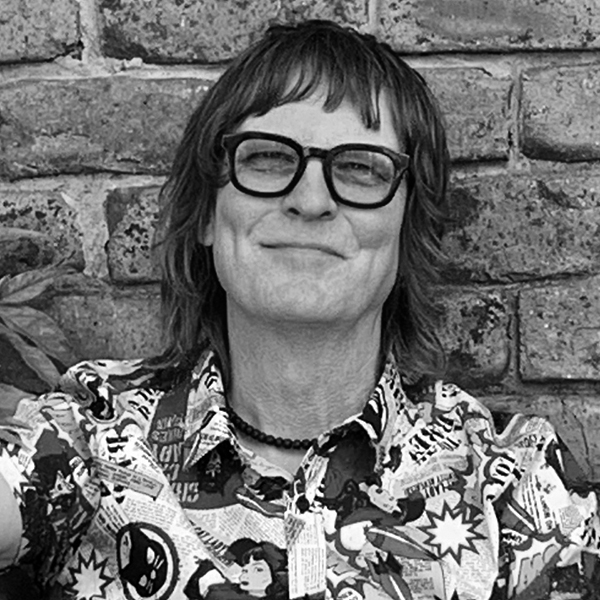 pAul montgomery
Co-Director
pAul has been a social worker since the end of the 80s. He has worked in violence prevention, parenting, trauma, health, and community development. Above all he enjoys working with children, young people, and their families/carers. As a narrative practitioner, pAul is always on the lookout for clues of hopeful stories that could be developed.
pAul loves South Australian wines and is an avid reader of fiction. His favourite authors include Harper Lee, Peter Carey and Melissa Lucashenko. pAul sees live music often and dreams of living closer to Mudjimba, his favourite beach.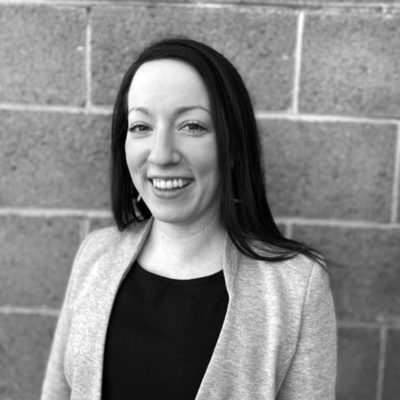 Tanya has worked in the community service sector for almost 15 years in housing and homelessness, domestic and family violence, mental health and disability services. Her roles have spanned from direct service delivery, practice supervision, management and most recently consulting.
Her various roles and life experiences paired with her inherent curiosity have contributed to her idea that people can be understood and can thrive if we understand the context of their world, which is why she's committed to empowering people, agencies and communities through her work.
Tanya loves travelling and discovering new cultures, cuisines and ways of life. Weekend adventures with her dog are her favourite ways to spend her days, but dreams of being able to return to Spain where she can bask in the sun with a good book and delicious drop.
Tanya primarily supports Outcome Star work in Tasmania.