Earlier in the year, we ventured north to Yeppoon in Queensland to facilitate a range of strengths-based practice (SBP) workshops hosted by the Livingstone Shire Council (LSC). Beginning with a team-building day for the Strengthening Family Connections team mid-week, the final two days were taken up with workshops on foundational person-centred work with the large group of 30 plus, followed by what we like to call "a deeper dive into strengths-based practice" with a smaller, more intimate gathering.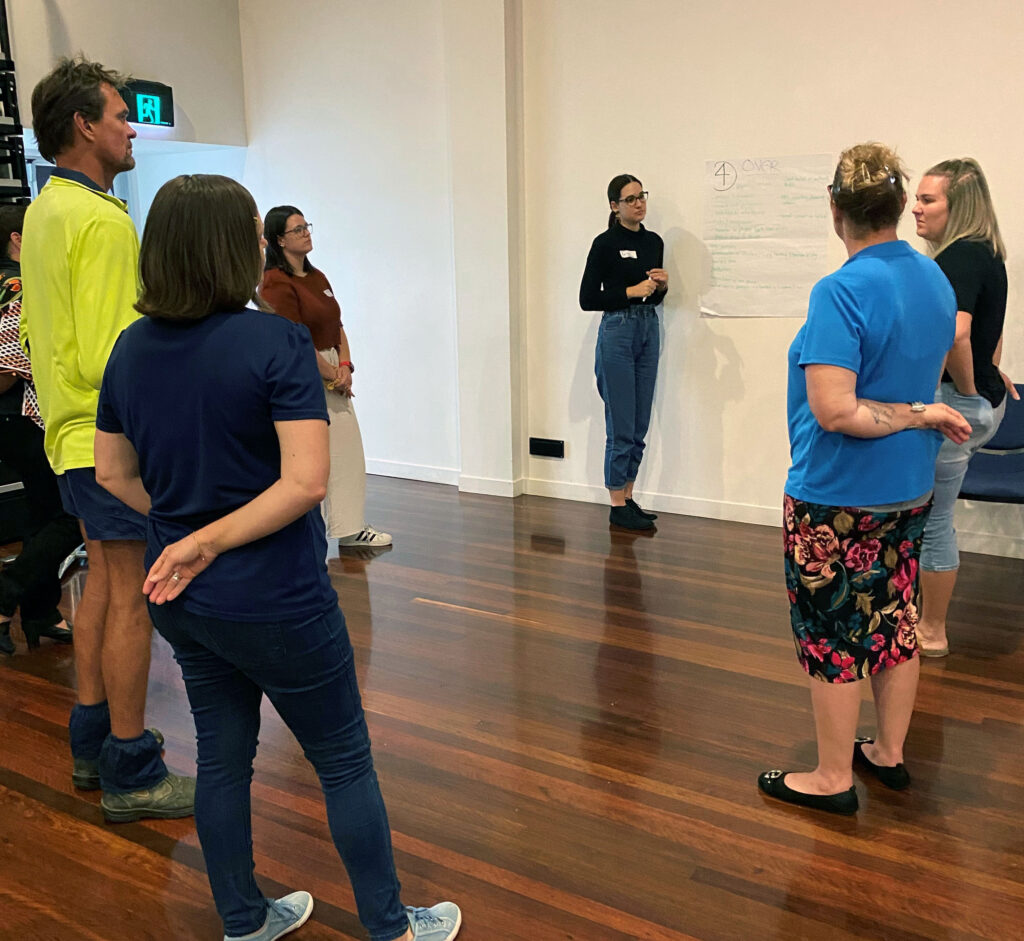 Joined by organisational representatives from around the region, the Thursday foundational workshop explored a brief history of SBP, the dynamics of power, weaving the threads of a Strengths-based tapestry that includes the solution-focused, narrative and appreciative inquiry traditions, before opening our toolbox of skills such as reframing, externalising, listing and using curious questions to find practical, useful ways in which we can 'do' strengths-based, collaborative work with our clients.
Friday's group took these ideas a little further by diving into the implications of using parallel practice to build organisational cultures, embedding client perspectives into service design, defining strengths-based supervision and the use of feedback, and exploring strengths-based approaches to co-constructed recording.
To find out more about our strengths-based training, or to discuss how we could support your organisation, get in touch.